In concert with Hillcroft Heritage Farm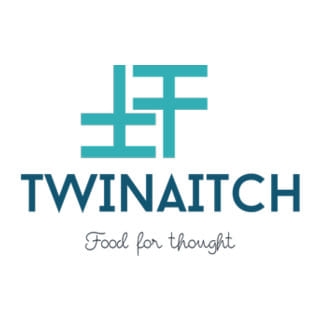 Well it occurred to me that we never really did introduce ourselves or explain why we ended up here and why we chose to do what we do… so here goes.
I am Shelley… raised for the most part in Nova Scotia with a French mother and British father… youngest and oddest of 4 children with two full grown boys and the loudest and dirtiest of dogs, a shepherd, an Australian shepherd and the "baby" a Saint Bernard as well as a few SPCA cats patrolling outside.
My partner is Simon, English born middle child (I know right? 🤷‍♀️) a true Brit in every sense of the word and I swear some days the reincarnation of my father, and his… father to a boy and two girls and a gaggle of the most adorable grand children all of who live in Denmark where Simon spend many years before ending up in Canada.
So with the incidentals out of the way… what were we thinking buying such a large farm with grandiose ideas at this stage in life? Well it was our retirement plan… I think that may happen now at 80 some odd but I digress.
Back in 2009 we move about 40 minutes outside the city into a lovely house with a bit of ground and figured on a few chickens… well chickens, ducks, turkeys, sheep, goats, pigs and cows accidental showed up (honest, it was an accident and I'm sticking to that) and we loved it.
We grew food for ourselves and a few friends and family and as the years went by outgrew the property and decided to move… lists changed and grew but it settled on a house, hopefully a second house for a farm stay and with luck a certified kitchen... oddly that whole wish list appeared in one property and with loads of modifications to the kitchen, here we are in the middle of a pandemic launching a food business 😂🤦‍♀️
We live at nearly the highest point in mainland Nova Scotia and have the winds to prove it, loads of fruit trees and bushes, massive learning curves in that regard and our beloved livestock who come and go as they please, yell at us for treats and produce meats which become the wonderful products which feeding you and your families, local, pasture raised foods… and we oh so appreciate your support helping us grow our dream.
One of the strangest bits is that I discovered - I like hanging out at the market
(in this case thus far, the historic Halifax Brewery Market which is the market I took my kids too many moons ago and the New Germany Farmers Market) I
didn't think I would, getting soft as I age I guess 🤗... people who know me were surprised as I was but I look forward to it every week. I love the people, the noise, the interaction, the other vendor but most importantly the local products... many of which go in our products.